Cranberry Pumpkin Seeds Granola Bar
Mr Bean Soy Granola Bar has soy pulps added to it for an additional source of fibre and protein. Great as a breakfast cereal bar, light snack or an energy booster, this classic granola will be a great addition to your lifestyle!
Net Weight: 28g
Shelf Life: 6 months
Storage: Store in a cool and dry place.
Cranberry Pumpskin Seeds Granola Bar:
Ingredients: Oats, Honey, Soy Pulps, Sugar, Pumpkin Seeds, Dried Cranberries, Vegetable Oil, Almond Slices, Rice Puffs, Golden Syrup (Sugar, Citric Acid, Salt), Vanilla Flavour, Salt
Product FAQ
Please advise if soy granola bar is suitable for Muslims. Does the vanilla extract contains ethanol?
Vanilla extract used in granola does not contain any alcohol. Our soy granola is not halal certified yet but contains no pork no lard.
Is the soy granola bar vegetarian and vegan friendly?
Our Soy granola bar does not contain dairy, eggs, and animal products. It contains honey.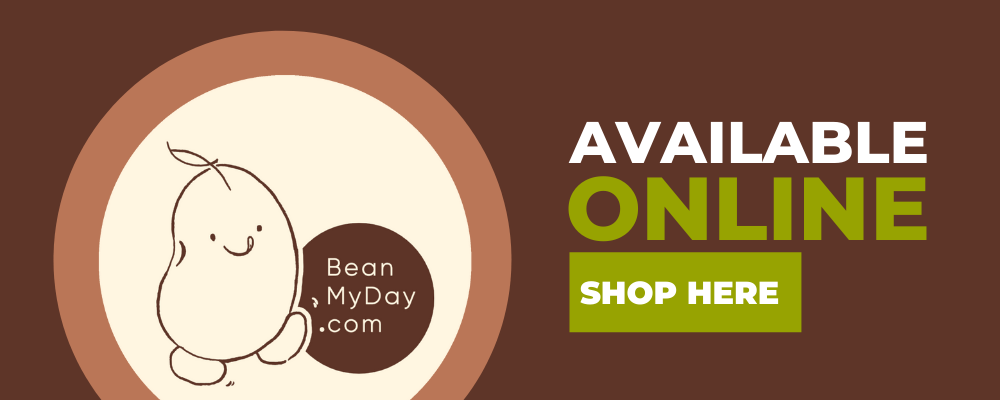 Nutrition Information of Cranberry Pumpkin Seeds Granola Bar
Serving per package: 1
Serving Size: 28g (1 Packet)
Per Serving
Per 100 g
Energy
127
kcal
455
kcal
Protein
2.6
g
9.3
g
Total Fat
4.8
g
17.3
g
-Saturated
1.5
g
5.3
g
Trans Fat
0.0
g
0.0
g
Cholesterol
0.0
mg
0.0
mg
Carbohydrate
18.3
g
65.4
g
-Sugars
9.6
g
34.3
g
Dietary Fibre
0.9
g
3.2
g
Sodium
32
mg
113
mg